For HD Resolution, we recommend it: | Source 1 | Source 3 | Source 5 | \" Forever Addicted - Enjoy! \" \" \"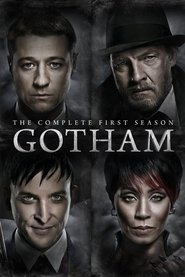 Gotham Season 1 Episode 15
Gordon and Bullock set out to stop Gerald Crane, a biology teacher who has been harvesting the glands of his murder victims. Meanwhile, after finding herself in an unusual setting, Mooney continues plotting to gain power, and Falcone attempts to change Maroni's plan for the Penguin.
Episode Title: The Scarecrow
Air Date: 2015-02-09
Year: 2015